H.O.P.E. For Families-Counseling, Parent Night Outs, Support Group, Advocates
What is H.O.P.E. for Families?
H.O.P.E. for Families is here to help enrich and empower families, at school, home, and within the community. Our goal is to strengthen families by providing support and bonding opportunities, school advocacy, and more through additional avenues.
Supporting Therapies to Foster Additional Growth:
New! Child Relational Therapy (CRT)-a 10 week long program where parents and their child come together to specifically work on building stronger bonds through play! Compliance, stamina, boundaries, shared thinking, joint attention, joint play, and more is addressed in the class. PDF about the Child Relational Therapy Course. 
Family Therapy-where more than one member of the family unit is present to work on communication among family members to create more consistency and less stress within the home setting.
Individual-focuses on one family member to promote change for that particular person
Play Therapy-we support directive play therapy for those younger than age 7, this therapy is primarily focused on only the child's growth and includes aspects such as drama play, art, and games. A parent could be included, but we normally reserve that for filial therapy.
Filial Therapy-where the parent and the child are interacting in the session together through a game, toys, art, etc. to build better communication, compliance, and social play skills and to teach redirection and self-calming strategies. It is often used for children under the age of 9 and can be used with those above the age to promote family bonding, compliance, boundary setting, etc.

About UTH Adjunct (supporting) therapies:
Our therapies are low cost.
Multiple days and times available to accommodate busy family schedules, including weekend and night hours.
To set up an intake and schedule a therapy session contact us please contact us at info@unitedthroughhope.org or 1-866-857-7751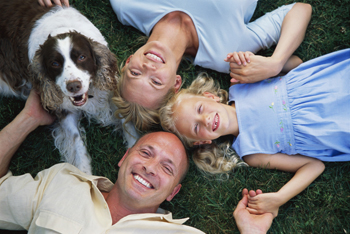 Supporting Activities & Opportunities to Foster Additional Growth:
Head over to our Meetups/ Community Event tab and check out various opportunities for the entire family, teens and children to gain additional social exposure, and parents and young adults to have a place to voice themselves.
Additional Support Services Available:
Through Dr. Harrier's private practice, HOPE, Achieve Success, she offers:
Advocacy for IEP/ARD/504 meetings
Behavioral consultations
Neurofeedback
If interested contact her by email at info@unitedthroughhope.org or laurieha@airmail.net or by cell at 214-460-7922.